Gary Swank Jewelers is a local family-owned business that is located in Portland, Oregon. Although Gary first went into business by starting a store called The Silver Hammer in 1973, Gary Swank Jewelers was incorporated in 1985. It is currently run by Gary Swank along with his daughter Chelsea.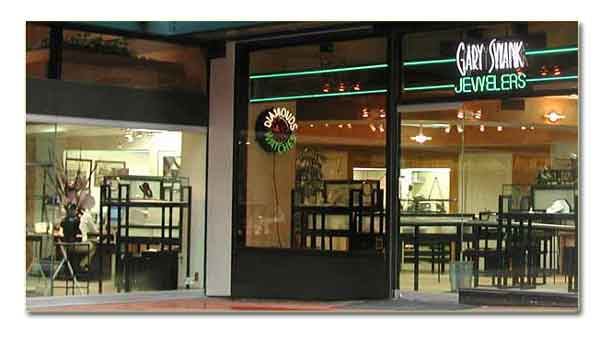 The store was located at 840 SW Broadway from 1988-2008, but moved up the street in 2009 to its current location, 1309 SW Broadway. We work to continually challenge ourselves to make the best jewelry we can, and come up with new creative designs. Our workshop can be seen as soon as you walk in the door, we design and make all of our own jewelry.
We specialize in designing and producing our own jewelry. We have developed a unique and varied portfolio of work over the years. Take a look at our portfolio and inventory to see the kind of work that we can do!